Sing to the night
Written by: adelina
in
CHRISTMAS
Handmade card with bears singing in the night, hand-colored with alcohol markers
---
A6 card B6 envelope, white color
Cutting die La coppia creativa: "Small hills"
Cutting die La coppia creativa: "Sewn rectangles"
Clear stamps Mama elephant: "A beary Christmas"
Cutting die Mama elephant: "A beary Christmas"
Clear stamps Hero Arts: CM292 "Wonder and Magic of Christmas"
Alcohol markers
Sizzix Foldaway
Sizzix 662426 - Tim Holtz "Winter Wonderland"
Stamping Buddy Pro - Nellie's Choice
3D foam tape
Memento black ink
Distress Oxide - "Stormy sky"
Ink applicator
Vinavil glue
Preview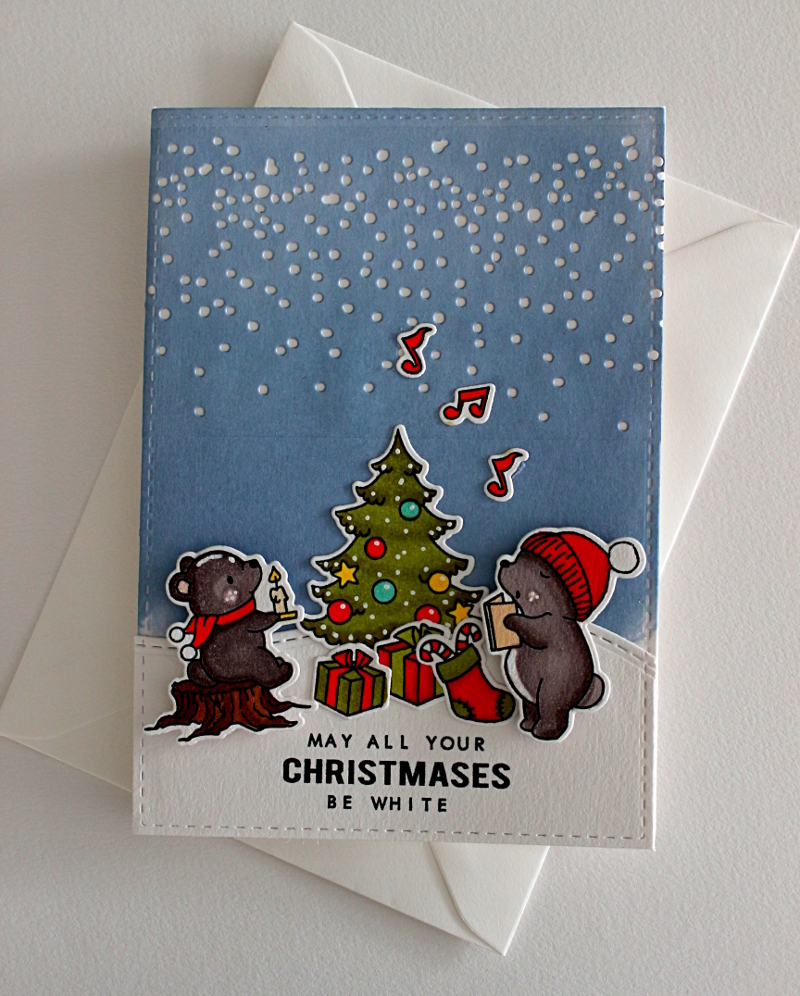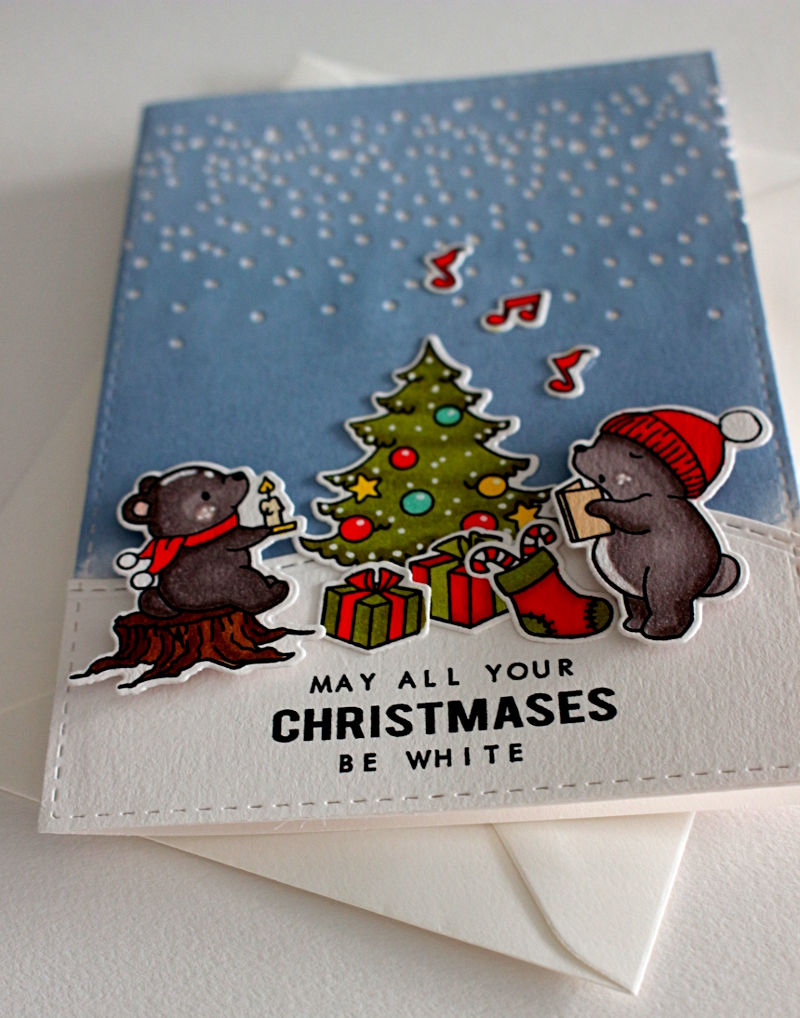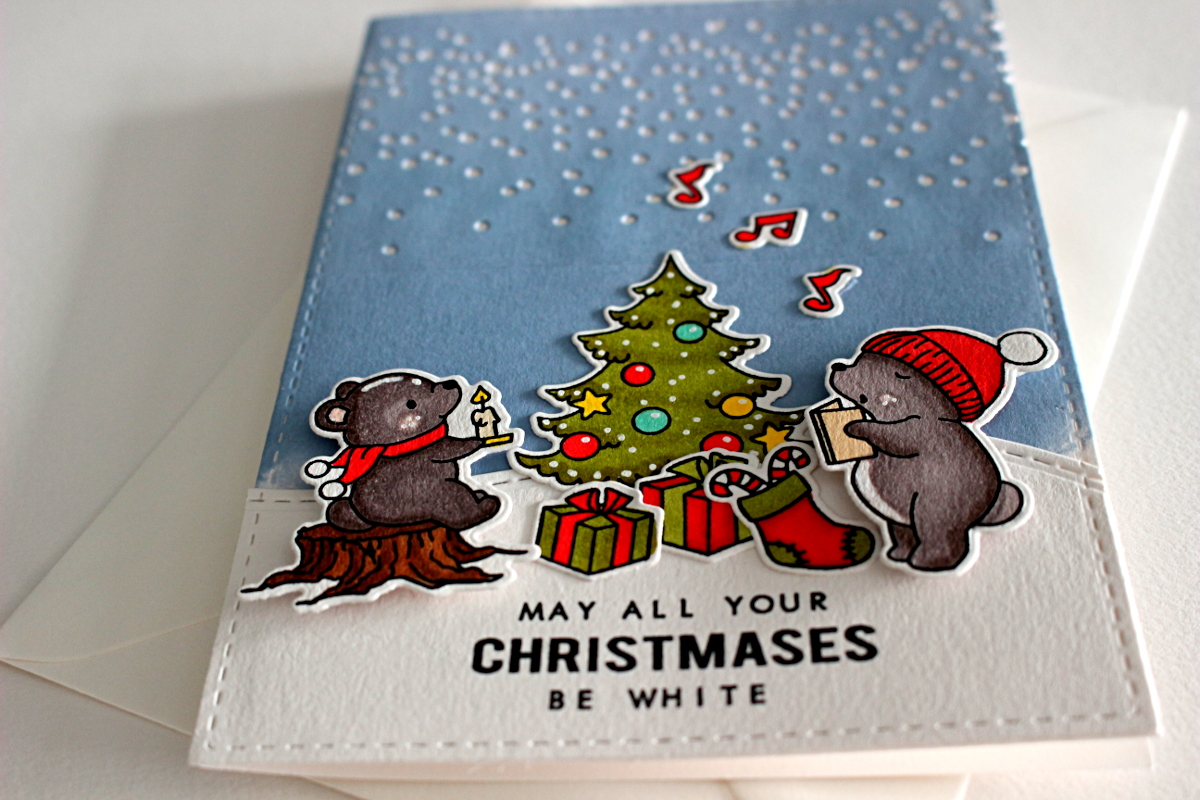 How To
First I cut the shape with the cutting die "Sewn rectangles" using the largest one available. By using the "Stormy sky" ink, I shaped the color with the ink applicator (you can search on the web some videos of Tim Holtz that explain well the technique to use, such as Tim Holtz tutorial).
Subsequently, I used the die cut of "Winter wonderland", to create the holes for the snow effect.
As you can see in the pictures below, I used the "Small hills" cutting die to create the white hill where I then printed the wish taken from "Wonder and magic of Christmas".
In the meantime, I printed the bears, the Christmas tree, the stocking, the gifts, and the musical notes, using the clear stamps "A beary Christmas". Once printed, I started coloring them with alcohol markers, trying to obtain shaded effects.
Once I colored the molds, I cut them with the matching cutting dies.
In the final stage it remains to glue the background with the snow effect, the small hill with the wish, and put the colorful characters using the 3D foam tape, while the tree, the gifts, the stocking are glued with Vinavil glue. I completed the postcard with a round stamp on the back saying "Handmade with ".