Polaroid Christmas pic
Written by: adelina
in
CHRISTMAS
Handmade card with a hand drawn, hand-colored with alcohol markers.
---
A6 card B6 envelope, white color
Cutting die La coppia creativa: "Sewn rectangles"
Cutting die La coppia creativa: "Sewn squares"
Clear stamps Hero Arts: CM292 "Wonder and Magic of Christmas"
Picture inspired to Penny Black stamp: "Christmas with Mimi"
Alcohol markers
Sizzix foldaway
Stamping Buddy Pro - Nellie's Choice
3d foam tape
Vinavil glue
Preview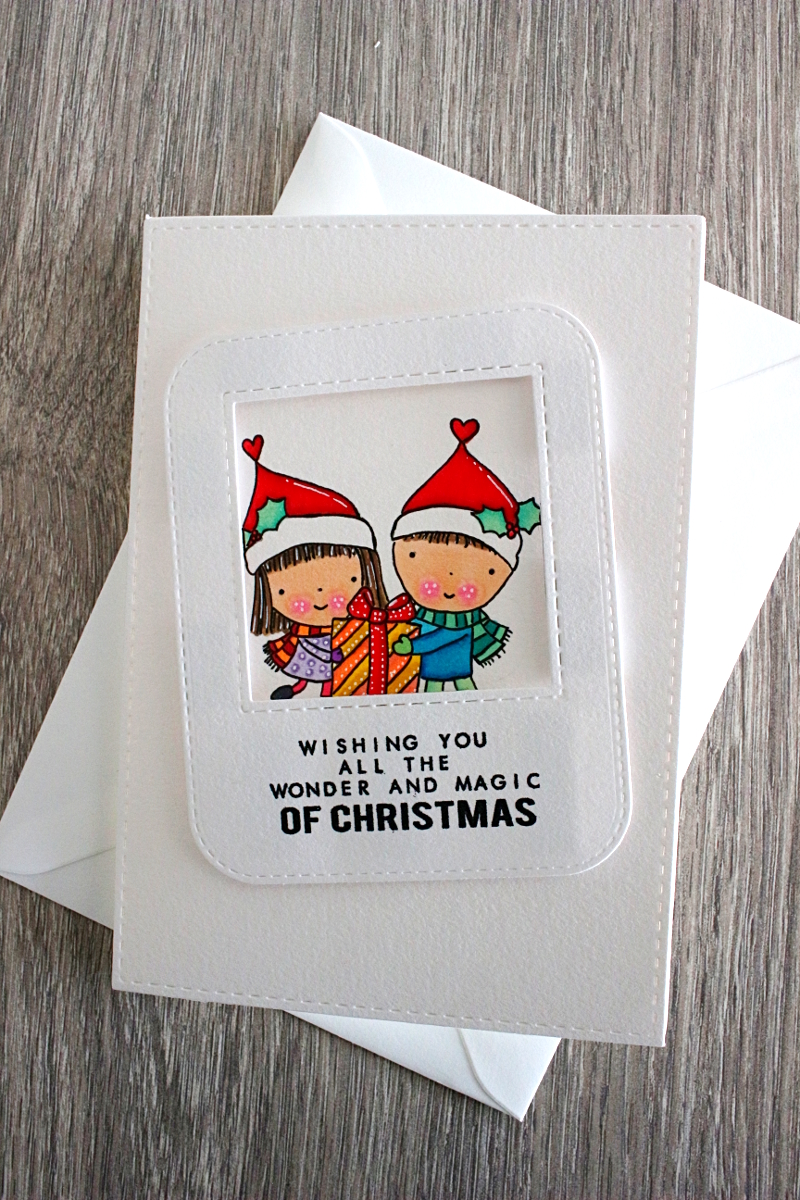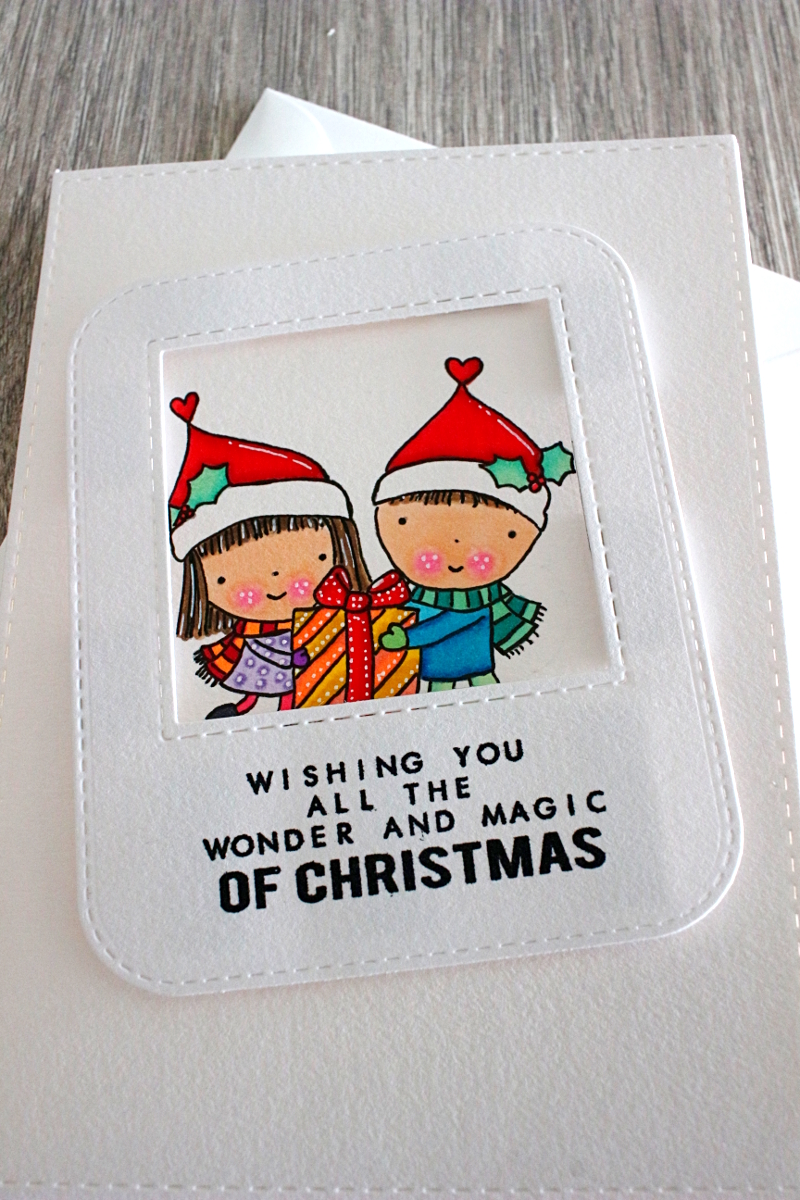 How to
First I cut the shape for the polaroid with the cutting die "Sewn squares" using one of the available. Then I cut the rectangle for the background, using the largest one from the "Sewn rectangles".
Then, inspired to the stamp of penny black, that I was not able to find and buy online, I draw it by hand, and then coloring it with the alcohol markers and a little bit of white ink marker.
Then I stamped the wish from the hero arts stamp set.
In the final stage I assembled the card gluing the rectangular shape, putting the polaroid rectangle in pop-up using the 3d foam tape around the drawing.
I completed the postcard with a round stamp on the back saying "Handmade with ".
This card is entered in: