A Beary Christmas
Written by: adelina
in
CHRISTMAS
Handmade card with a bear family, hand-colored with alcohol markers
---
A6 card B6 envelope, white color
Cutting die La coppia creativa: "Sewn rectangles"
Clear stamps Mama elephant: "A beary Christmas"
Cutting die Mama elephant: "A beary Christmas"
Clear stamps Hero Arts: CM292 "Wonder and Magic of Christmas"
Alcohol markers
Embossing folder HSF019 "Stone wall", Hobby solution - Nellie's Choice design
Sizzix Foldaway
Stamping Buddy Pro - Nellie's Choice
3D foam tape
Memento black ink
Vinavil glue
Preview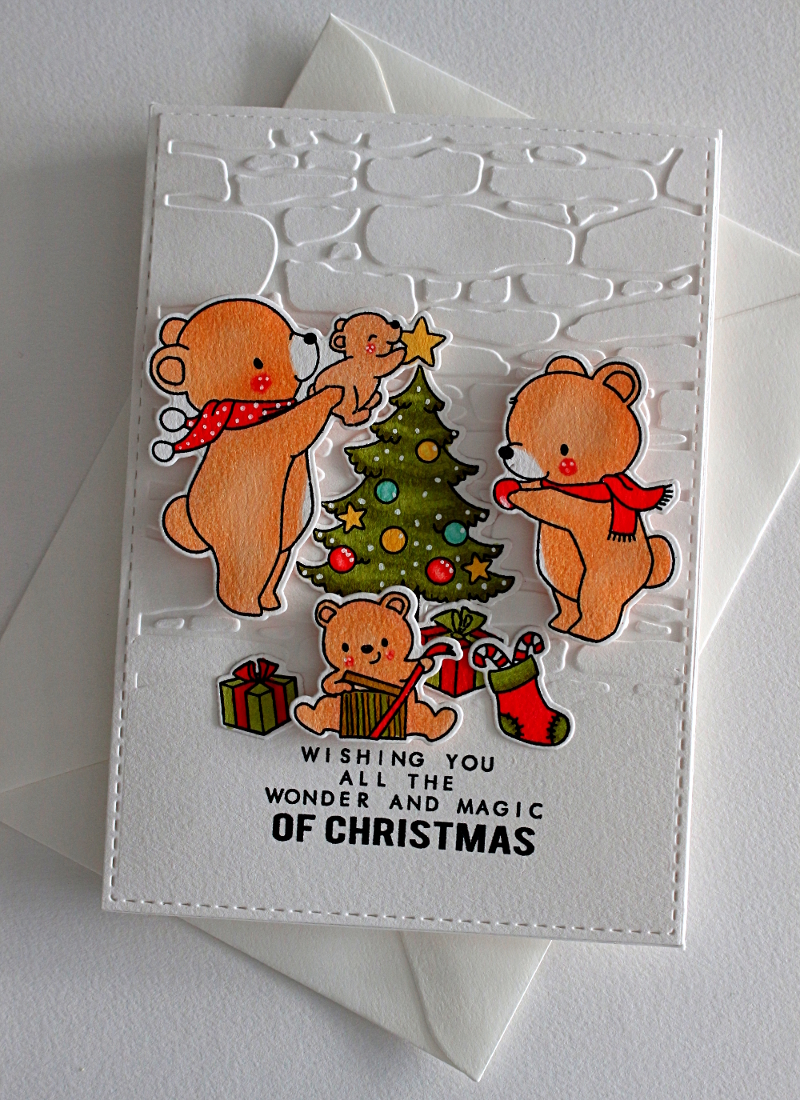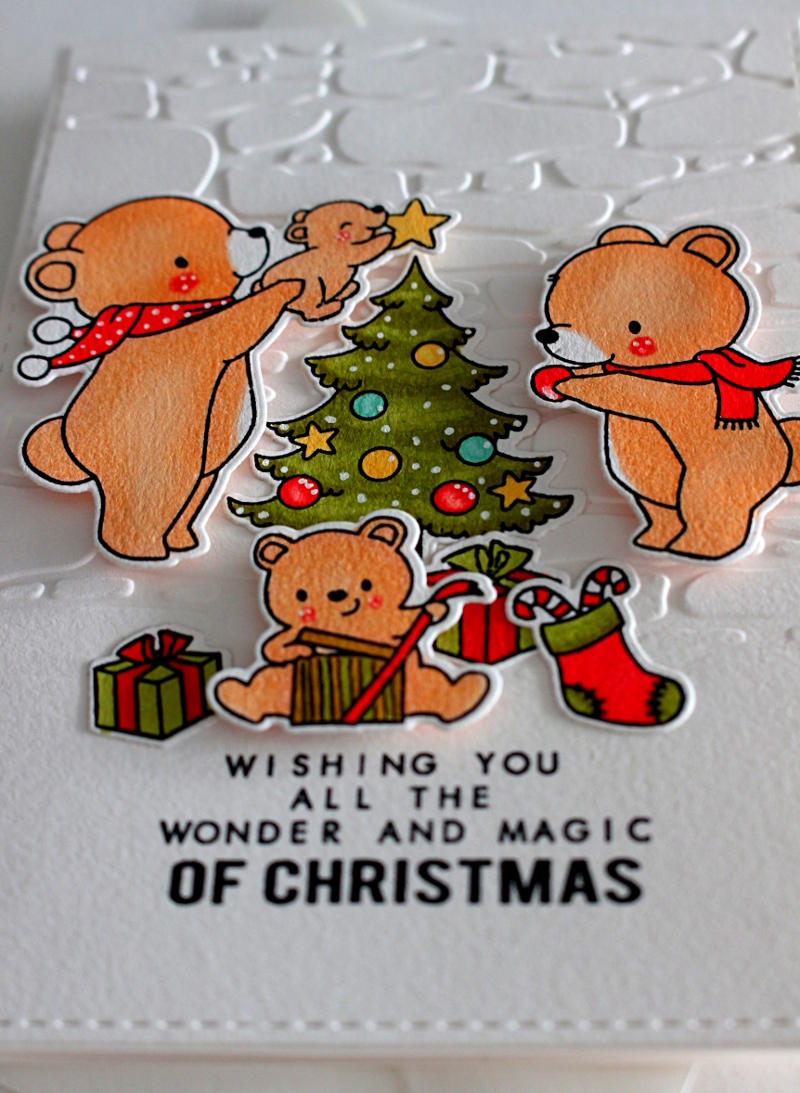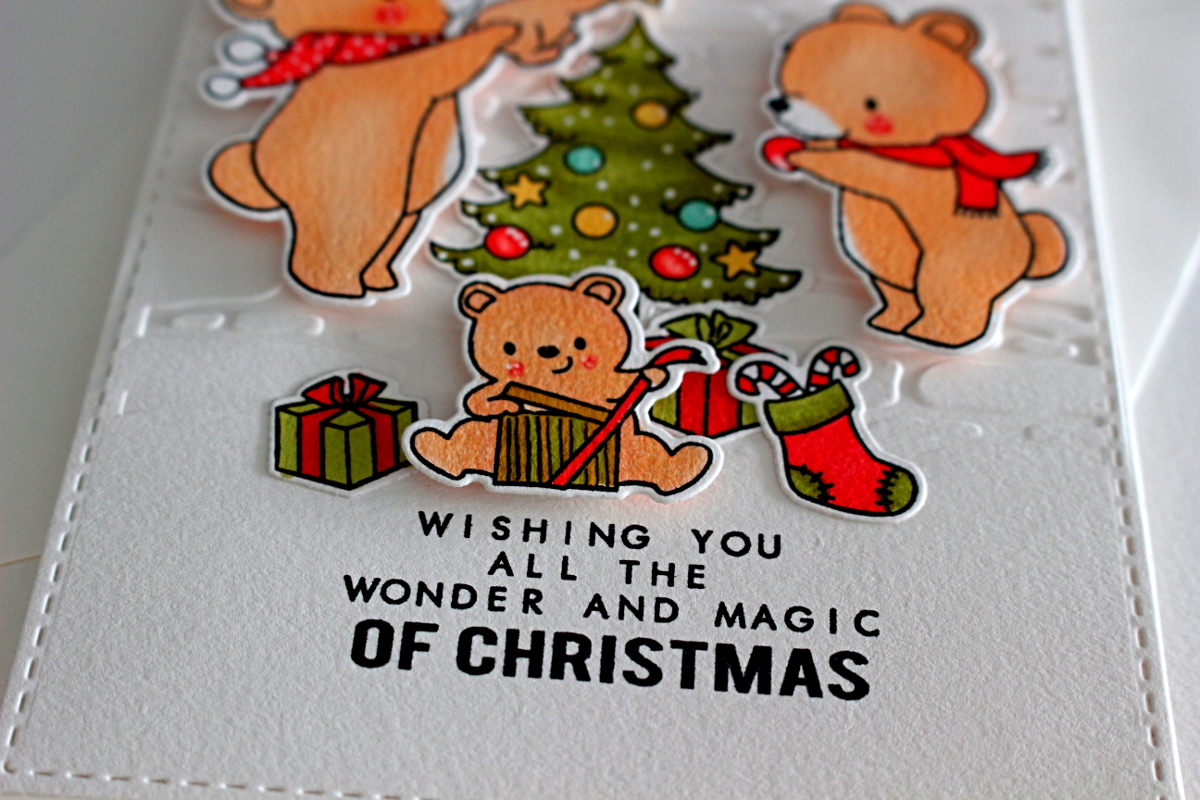 How To
First I cut the shape with the cutting die "Sewn rectangles" using the largest one available.
Subsequently, I applied the embossing folder "Stone wall" on the rectangular shape, leaving part of the cardboard outside the empossing folder to leave it intact.
In the meantime, I printed the bears, the Christmas tree, the stocking and the gifts, using the clear stamps "A beary Christmas". Once printed, I started coloring them with alcohol markers, trying to obtain shaded effects.
Once the molds were colored, I cut them with the matching cutting dies. Then I printed the writing taken from the stamp of "Hero arts" in the embossed cardboard area left intact.
In the final stage it remains to glue the background with the stone wall, and put the colorful characters using the 3D foam tape.
I completed the postcard with a round stamp on the back saying "Handmade with ".