Santa's Family
Written by: adelina
in
CHRISTMAS
Handmade card with Santa Claus family, colored with alcohol markers.
---
A6 card B6 envelope, white color
Cutting die La coppia creativa: "Small hills"
Clear stamp inspired to Hello Bluebird: "Family Photo"
Cutting die My favourite things: "Stitched rectangle word windows"
Sizzix foldaway
Stamping Buddy Pro - Nellie's Choice
3d foam tape
Alcohol markers
Ranger distress oxide: Tumbled glass
Memento black ink, white ink
Ink applicator
Vinavil glue
Ranger embossing ink pad
Embossing gun
Tsukineko - white embossing powder
Preview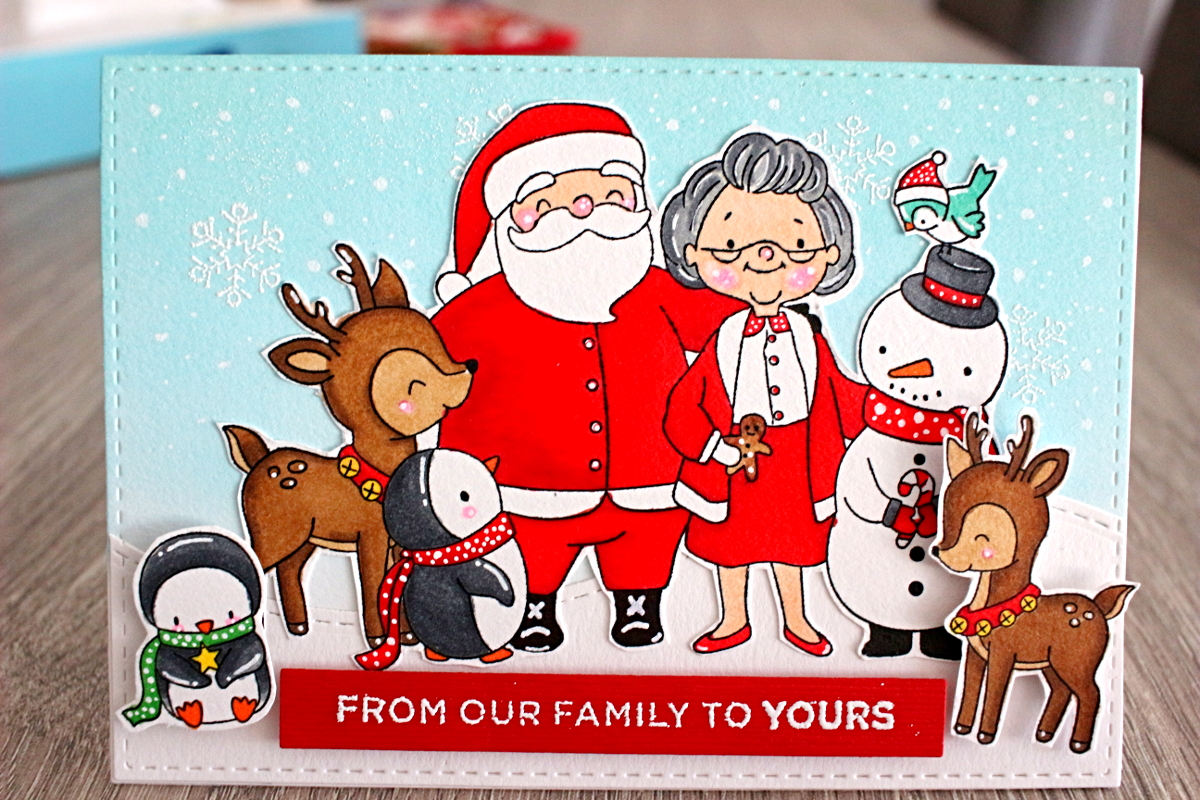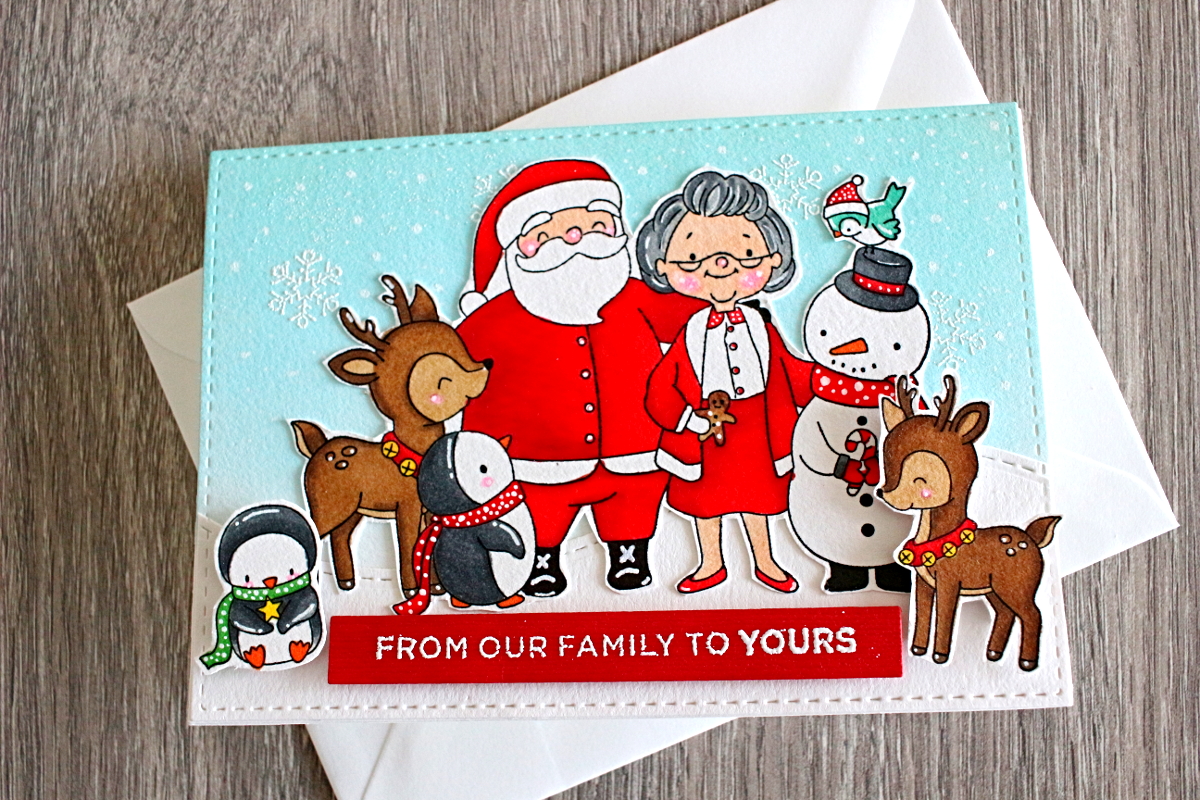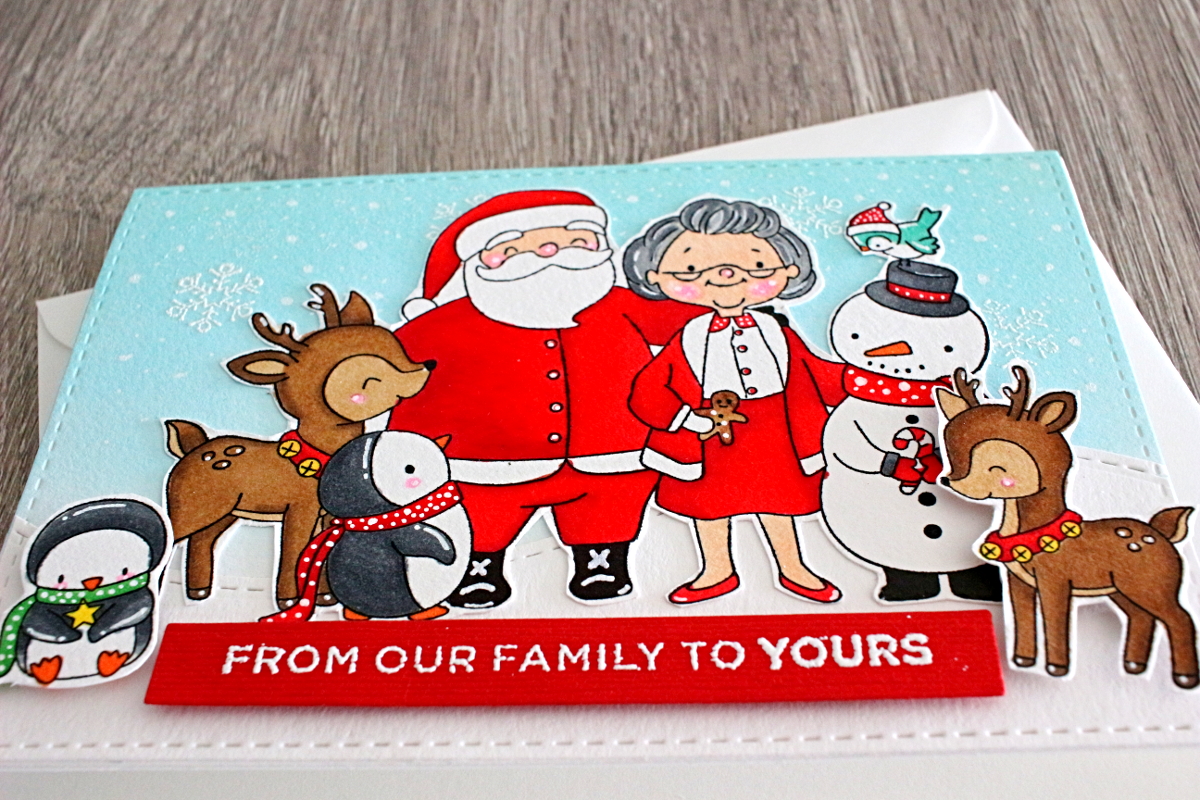 How to
First I cut the shape with the cutting die "Sewn rectangles" using the largest one available. Then, using the ink applicator and the tumbled glass ink I created the blue sky, then I stamped 4 snowflakes with the embossing ink pad, and then applying the white embossing powder removing the one in excess and using the gun to emboss it. I then used the stitched window of Mft die set, on a red paper, printing then the wish and embossing it with the gun.
Next, I cut the hill on the background on a white paper.
In the meantime, I printed the family portrait with the deer and the penguin. Once printed, I started coloring them with alcohol markers.
Once the molds were colored, I cut them by hand using a scissor.
In the final stage I assembled the card putting in pop-up the penguin and the deer, while the rest is glued with vinavil.
I completed the postcard with a round stamp on the back saying "Handmade with ".
This card is entered in: