Winter friends
Written by: adelina
in
CHRISTMAS
Handmade card with winter animals and a winter village, colored with alcohol markers.
---
A6 card B6 envelope, white color
Cutting die La coppia creativa: "Sewn rectangles"
Cutting die Mama elephant: "Hilly Neighborhood"
Clear stamp Hello Bluebird: "Frosty Friends"
Cutting die Hello Bluebird: "Frosty Friends"
Stencil My favourite things: "Snowfall" - horizontal
Hero arts stamps: "Wonder and Magic of Christmas"
Sizzix foldaway
Stamping Buddy Pro - Nellie's Choice
Ranger texture paste: "Opaque matte"
3d foam tape
Alcohol markers
Ranger distress oxide: Blueprint sketch
Memento black ink
Ink applicator
Vinavil glue
Preview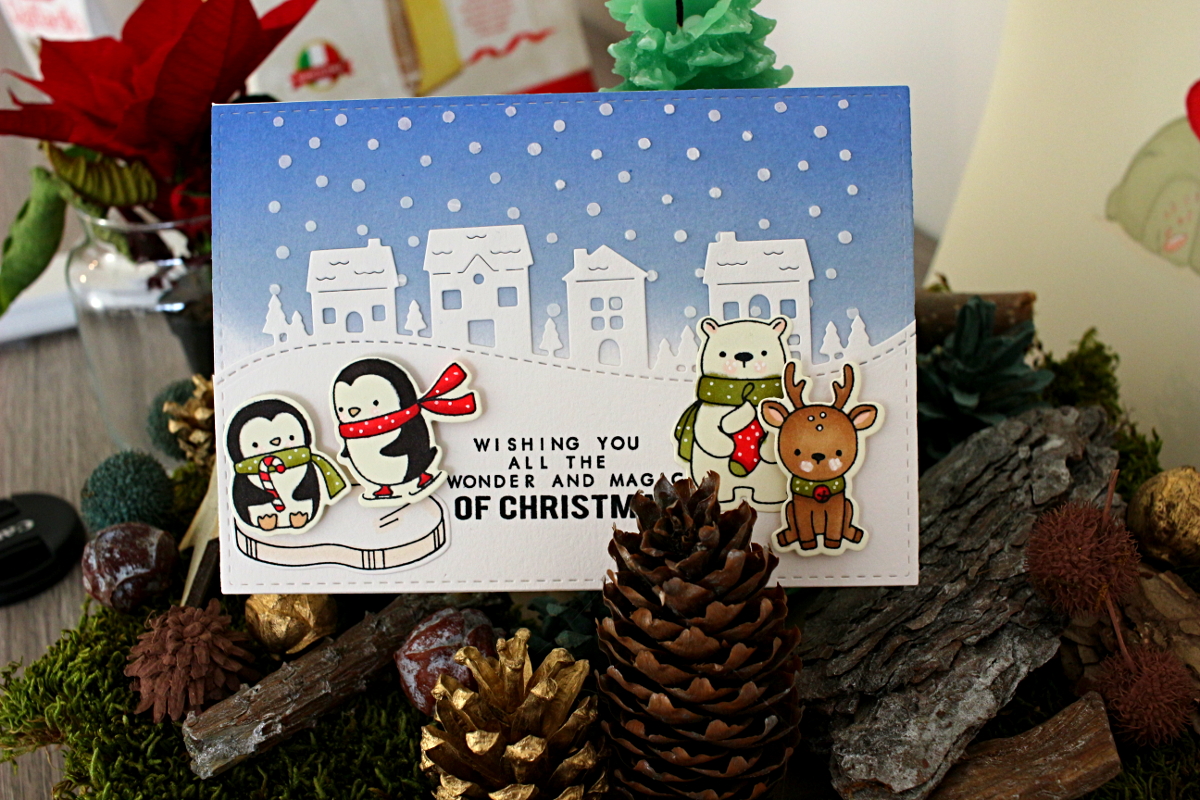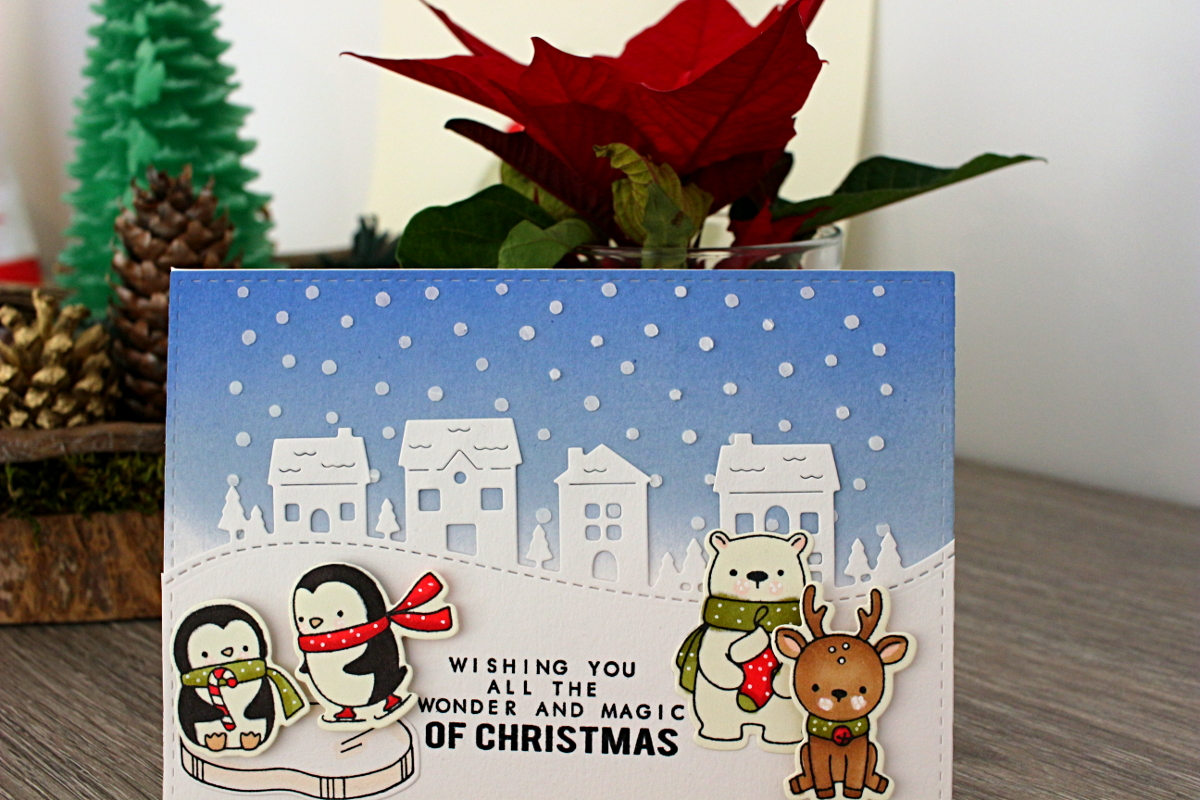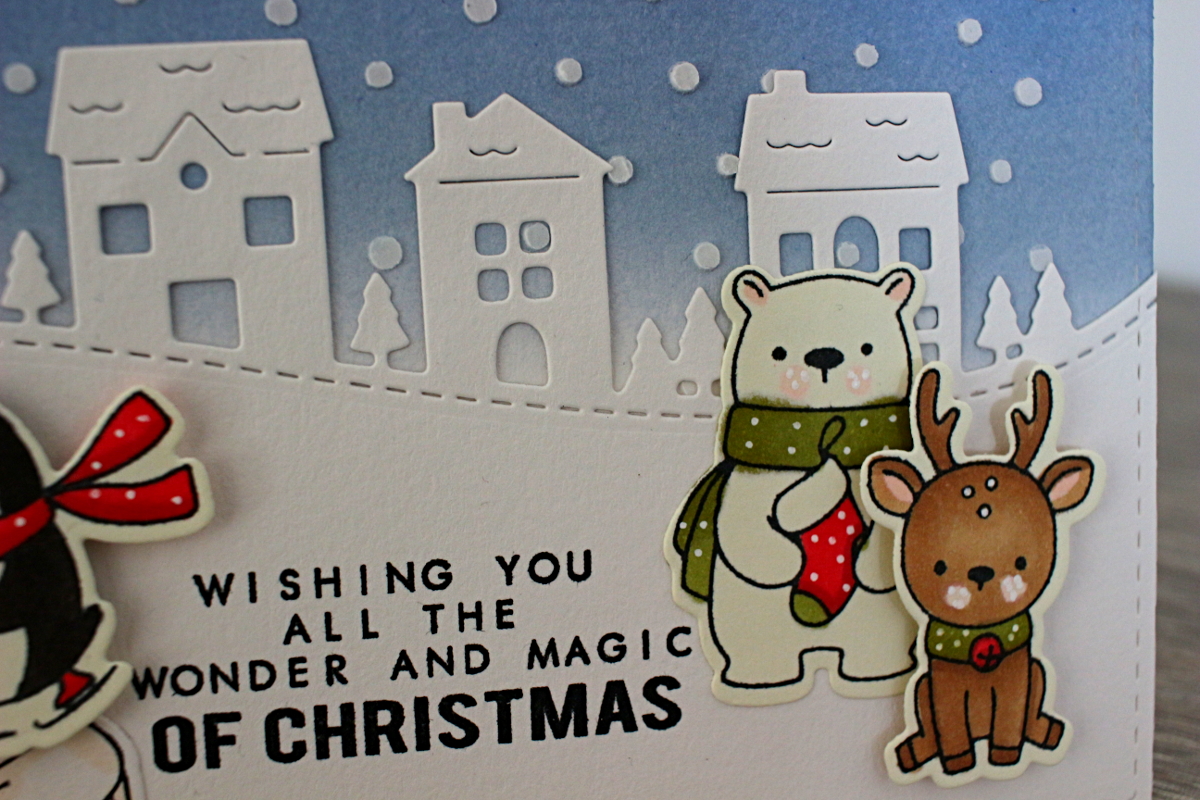 How to
First I cut the shape with the cutting die "Sewn rectangles" using the largest one available.
Next, I cut the hilly neighborhood. Subsequently, I started to use the ink to create the sky. After that, I used the snowfall stencil to create the snow with the texture white paste.
In the meantime, I printed the bear, the deer and the penguins with the ice. Once printed, I started coloring them with alcohol markers.
Once the molds were colored, I cut them with the matching cutting dies.
Then I printed the writing "Wishing you all the wonder and magic of Christmas" from the Hero arts stamp.
In the final stage I assembled the card putting in pop-up the two penguins and the deer, while the ice and the bear are glued to the card.
I completed the postcard with a round stamp on the back saying "Handmade with ".